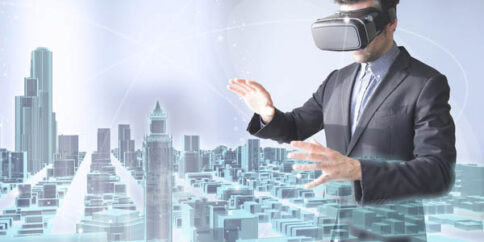 Augmented reality has come a long way since its initial breakthrough in the gaming and entertainment industries. It has been used in many sectors such as manufacturing, tourism, and even the military. For the first time, the Department of Homeland Security's Science and Technology Directorate is using AR tech in the development of the Augmented Reality Sandtable (ARS). This tool will help Customs and Border Patrol agents to track drug smugglers, human traffickers, undocumented migrants, and potential terrorists over complex and unfamiliar territory. The Sandtable is said to improve the training of these agents so that they can be more prepared when faced with these situations.
Darren Wilson, DHS S&T senior scientific and technical adviser, said in a recent video that the U.S Border Patrol was in serious need of improvement regarding this type of training. He further stated that he was approached with the need to enhance their current sign-cutting along with tracking abilities for mission planning and after-action review. With the help of AR technology, Wilson's team could successfully develop a solution that will help CBP agents to reach their goal along with eliminating any potential threats.
The Augmented Reality digital sandtable is fully interactive. It uses augmented reality to create a 3D version of a map of any given terrain. A projector is used to display a topographical map of the specific environment on top of a big sandbox. The projector then visualizes features of the terrain like trails, valleys, and hilltops. With this type of technology, it gives an accurate and more precise method of training as it simulates the exact environment in which the agents will have to work. It will be especially useful for agents who are new but it is invaluable to veteran agents as well.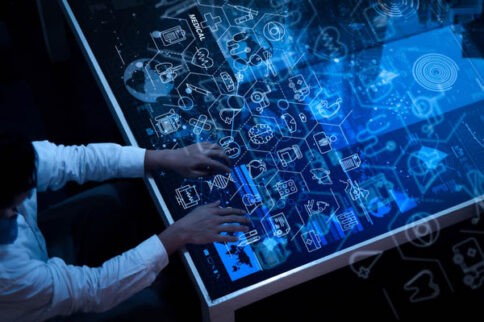 The ARES Sandtable also makes use of a motion sensor that keeps track of changes made by the user. It shifts the sand to match the topographical display and it adjusts the computer-generated projection to match the sand in a particular area while visualizing lines of sight. The projector can also overlay different types of maps on the sand to show further detailed information like street names and names of specific buildings. This is a revolutionary step for a governmental institution and the developing team behind it stated that they are excited to see what a big impact it will have.
Before using ARES, the CBP Training Academy used foam replicas of particular training areas which required a separate table for each scenario. The ARES can be adjusted to fit any type of mission. Augmented Reality Sandtable uses commercial products like laptops, projectors, and 3D motion cameras but the software is developed by the government-owned Army Research Lab. It also features a capability for the HoloLens mixed reality headsets along with a floor-projection option for larger meetings. The technology can be networked to coordinate operations along with exercises in different locations, reducing costs along with time spent on other means of training or communication.