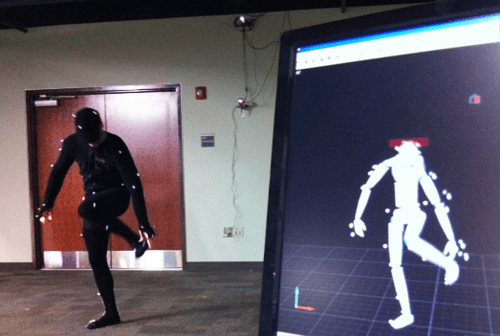 Mixed reality is a relatively new term even to those who have heard of virtual and augmented reality. Even though it might still leave a strange sound in the ears of some people, local research has found that it is the way of the future. Shane Taber, Orlando businessman, says that it is only a matter of time before we ditch going to the store to do our shopping. Instead whip out our smartphones to get a preview of how products will look like in our homes before we buy them.
Mixed reality is the next generation of virtual reality. It is not only used to see video games through a pair of really cool goggles. It uses 3D computer-generated images projected in real-time and space to represent objects or figurines. Taber says that more businesses have started using MR as part of their daily operations especially since the costs of the systems have been cut and the tools are getting stronger. As time goes on, the systems continue to improve, businesses may become dependent on these devices.
According to Taber, this technology makes it possible for shoppers to save time by allowing them to take pictures of a threaded hole in need of a bolt they might need at home, for example. When they arrive at the store, a device can generate 3D images with the markings that fit that hole and guide consumers to the correct bolt. Taber stated that this is where it will hit consumers and their everyday lives. The creative director at Orlando-based Engineering and Computer Simulations said that this is how it will have the most significant impact.
Experts have noted that MR technologies will become common, because most people own smartphones. Orlando is in the perfect position to receive this transformation, due to its heavy concentration of simulation & training expertise, especially in the military. Furthermore, the University of Central Florida and local businesses are already researching the benefits of using MR technology. UCF's photonics program has delivered several experts in the fields related to virtual and mixed reality technology. Some of them even went on to work for emerging MR companies, Magic Leap. This South Floridian company describes its work as cinematic reality and has already attracted $500 million in investments from Google.
MR applications will affect many industries including medical training, construction, and fashion. Firefighters can use MR technology to see a simulated fire through the headset overlaid on a car, for example. They can then learn how to approach it and be adequately trained for such a scenario before putting their lives or the lives of others at risk. On the more commercial side, fashion retailers and designers can overlay virtual dresses on real mannequins to see what it would look like before creating it or purchasing it. It is an overall time and cost saver.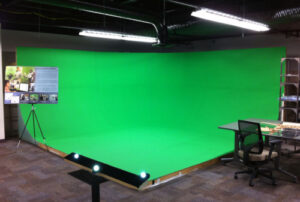 Eileen Smith, director of UCF's E2i Creative Studio, said that the idea of playing with what people see has reached a nice stage in research all over the country. She further said that it is making its way into the commercial space where it can finally move from theory into practice. Smith has been working with a group of students from UCF using a Canon device that allows for the creation of MR scenarios. The fact that the type of technology is being taken seriously by universities and local businesses has done wonders for MR's credibility among consumers.
Smith first saw the potential of MR in training and other areas when she was working at the Orlando Science Center in 2003. She said, "she stood in a room and could see fish swimming all around her." Shortly after this experience, she was hooked and hired by the university. She said that it is only a matter of time before consumers will use mixed reality in their everyday lives. She stated that interaction is important for this type of technology. You need to ask questions and explore things you cannot explore in real life. She said that it is only bound by your imagination and you need to ask where you can take it.
In 2013 Canon released MREAL, a mixed reality device that is solely aimed at businesses that want to build applications for them. Embraer in Melbourne used the technology to build 3D, life-sized models of airplanes and other structures. They allowed people to walk through them before the production would start. Rebecca Geraghty, who works in Canon's MR division in New York, said that this is now possible without it being a costly investment. She also highlighted the digital nature which makes it easier for developers to create.
Geraghty did mention that the company was not focused on creating products for the everyday consumer. She admitted it was an interesting sector that needs further exploration. She said that when we talk about MR we are talking about real-world elements as much as digital elements. She said that it is an interesting sector because of the endless possibilities. Businesses are using devices such as Canon's MREAL to grow and improve by using the advantages of MR in everyday business processes. It has changed the way companies do business. It has led to greater efficiency in the workplace.
Taber said that the quality of MR devices and technology is improving. That is a great thing. It has become an immersive experience where you feel you are in the environment. Since the mid-1990s, VR experienced a surge with devices like Sega VR Virtual Boy appearing then dying off because the technology was not advancing fast enough to make it viable. Now tech giants like Facebook and Google are investing in it which makes it possible for it to grow. Taber said, "That there was a lull where the technology had to catch up, now it is coming onto the market faster than ever."
References:
Santana, Marco: Orlando Sentinel. 9 May 2016.