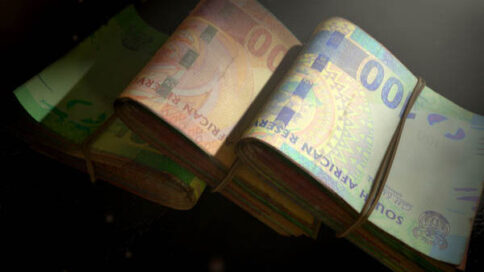 Augmented reality is a feature that industries are discovering new capabilities and finding new ways to adapt. Now, there is one unexpected case where Augmented reality is used on banknotes through the Sea Monster App. The South African Reserve Bank recently released a new set of banknotes honoring the late President Nelson Mandela. SARB boasts a feature that has not yet been seen on any global currency. At a press conference, the AR notes were released to a surprised crowd showing how they came alive utilizing augmented reality.
Creators of the app called Sea Monster created the AR app in conjunction with the release of the new banknotes. The app allows the user to trace the story of Nelson Mandela, or Madiba, as he is fondly known by the country. The story of Madiba jumps off the paper through AR technology. The app is completely interactive as it lets users play a game where you race the clock and build up a high score. Playing with food is one thing, but have you ever had the opportunity to play with your money in real-time?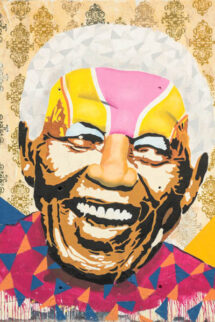 Glenn Gillis, CEO of Sea Monster, mentioned that they worked very closely with the Reserve Bank to create an app that is both engaging and sincere. He went further by saying that a lot of work went into recreating stories about Madiba's life and this inspired further themes for the app. He claims that one of the biggest challenges they faced is that they worked with notes and they are rarely ever clean or flat. This makes it difficult for AR technologies to manifest itself. Banknotes are often a crumpled mess after they have been used. They had to create an app that would work within those parameters and not just with clean, crisp notes.
Head of client services of Sea Monster, Lebo Lekoma, said that they were excited to partner with such a big name as the South African Reserve Bank. According to her, the main mandate was to educate South Africans on the technical & security features of the banknotes to make it an interactive experience for them. The app also aims at educating the public about counterfeiting notes and how to spot them. Lekoma stated that AR would be the best way to push the boundaries of technology and to highlight Madiba's legacy.
Lekoma was coy when asked what is next for Sea Monster due to a confidentiality agreement but she did drop a subtle hint about something that would happen in October. Last month the company released a new game called "Adulting". It teaches users how to manage money and provides tools on how to use your available funds through courses on Moneyversity. This is an online financial hub powered by Old Mutual. They uses videos, games, calculators, & articles to bring awareness of the responsible spending practices of money.
November 8, 2017