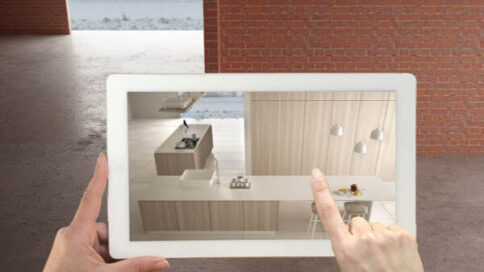 In the digital world, we live in today, consumers are more and more open to receiving suggestions from online retail stores – in fact, they are even relying on it. Having said this, it is also important to note that we live in an age of indecisiveness. If we don't like something, we simply discard it and change to the alternative. Consumers will not hesitate to switch from one brand to the next if it offers the same or more benefits. This is where augmented reality comes in and many people believe that it will be the holy grail of profits in businesses.
AR applications are allowing people to try on and visualize whatever they are interested in buying without going to the store and without buying it. One such store is Lenskart. Their AR app allows you to 'try on' their eyewear using AR. It accesses your camera and virtually mounts your chosen frame on your real-world picture. It even lets you view the eyewear from multiple angles on your face. Similarly, Makaan, a real estate aggregator has come up with an app that let's see which properties are available for rent by simply pointing your device towards your chosen neighbourhood.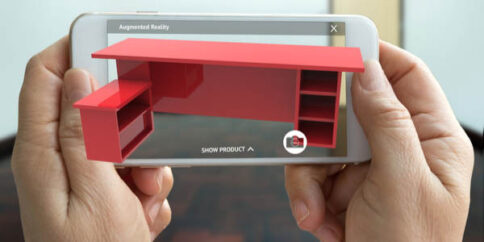 The use of AR is very exciting and can create a unique experience in the real world but there is more to it than meets the eye. Here are a few more AR uses in advertising:
AR as a marketing tool: Retail stores are using their AR apps to create a more engaging and entertaining experience for their customers. They attract younger consumers by having a modern approach and this also spreads through word of mouth. Would a millennial say no to shopping at a store with virtual try-ons?
Meeting buyers where they are: Consumers are spoilt for choice in the modern age and stores that are equipped with AR apps can offer them the option of trying out a product without purchasing it – and you don't even have to wave away that pestering sales person following you around the store! They will also be able to access product reviews, price, and a list of related products when shopping for something they want. Stores like this almost work like recommendation engines which can amount to about 30% of the sales in an online space.
Assisting consumers in making a decision: AR doesn't only offer a unique experience that will fade away within a few months. It paves the way for the future and revolutionizes the way we shop. Cosmetics giants, for example, can make use of AR apps to allow customers to match a certain shade of lipstick or foundation without trying it on. Once the consumer is used to this type of convenience, they'll never go back to the traditional way again. With AR, they are more likely to appreciate the value.
Retail brands who value the journey, as well as the purchase, are more likely to keep their customers and this is what AR proves to do.
November 15, 2017