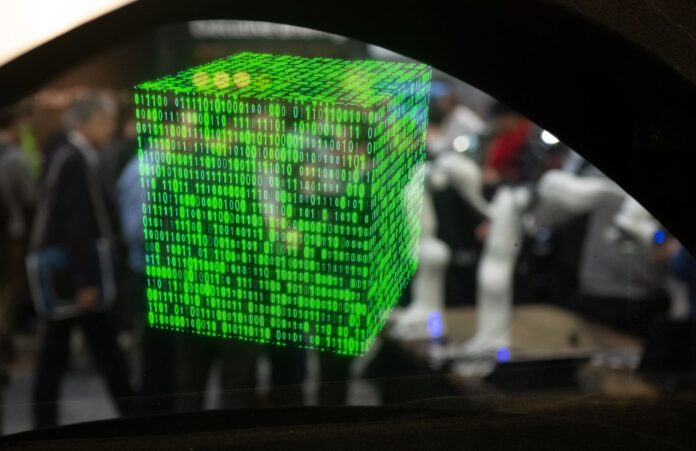 Mixed reality technology is strengthening its presence in business and industrial sector with many companies using the devices for seamless effective functioning. The technology combines physical and digital spaces to varying degrees. It is usually associated with the gaming industry. This is slowly starting to change with many MR companies now focusing their attention on enterprise companies. As technology improves, so will the number of people who use it. Is this just a passing trend or could we be on the verge of a MR revolution in business?
How do MR devices work?
The inner workings of a MR device is often complex. The basic concept relies on an interaction between the headset hardware, MR software, and cloud-based servers. The headsets are dependent on several components to achieve the augmented and virtual environments that users interact with. These components consist of cameras, sensors, and microphones that work in conjunction with software that is responsible for creating 3D overlays over the physical environment (augmented reality) or creating new worlds from scratch (virtual reality). One cannot function without the other to create the desired effect.
MR devices are usually connected to a remote server that stores the virtual objects that have been generated by the device. The server then sends these virtual objects to the device's processor where the images are utilized in the creation of augmented content. Servers also play a critical role in allowing real-time collaboration between several users in different locations. It is clear that the MR device is not simply a matter of the user interacting with a virtual environment. It involves a more complex process that requires a lot of elements.
Mixed reality for business
How mixed reality can be used for business is a complex concept and also very broad, according to Brave Williams, assistant professor at Husson University's New England School of Communications. He says that the applications of MR technology are as numerous as the diversity of businesses. Here are some ways in which MR is being used in business.
Training: MR enables what is known as 'experimental training' which refers to employees experiencing a certain situation in a simulation. It makes complex learning easier and it lessens company asset risks in the process. The manufacturing sector in particular has made excellent use of MR in training.
Project development: MR adoption in businesses has also led to improved project development. Architects and builders, for example, can create dynamic 3D blueprints which will assist in improved planning and discussion when presenting new plans to clients.
Sales: MR can also be used to drive and improve sales. Examples are often found in the fashion industry where consumers can virtually try on clothing before deciding to purchase. IKEA recently announced its AR app (IKEA Place) that allows the user to digitally place furniture in their home to whether it would fit before buying it.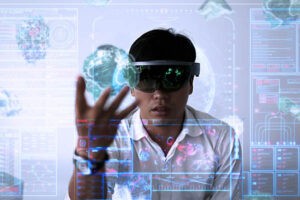 Mixed reality devices available today
There are many mixed reality devices available on the market and it would seem as if tech giants are scrambling to invest in MR technology. This is great news for startups that are keen to expand their businesses and develop their skills in MR.
Microsoft HoloLens 2: The Microsoft HoloLens 2 is built on the design of the original HoloLens. This latest version boasts an updated interface that allows users to pinch and feel objects more naturally. It also responds to voice commands. It is also capable of taking 8MP images and recording at 1080p30 video.
Vuzix M400: The Vuzix M400 has yet to be revealed but the company has already announced that they are in the process of developing it at the Mobile World Congress in Barcelona, Spain. Like many other leading headsets, the Vuzix M400 will be aimed at businesses and enterprise use.
Magic Leap: For a long time Magic Leap was the MR world's best-kept secret. Now many people are familiar with the Magic Leap One Creator Edition. It is primarily designed for gaming and entertainment purposes. It's powerful processing unit has a lot of potential for real-world use.
Google Glass Enterprise Edition 2: The Google Glass Enterprise Edition 2 is lightweight and looks a lot like an ordinary pair of glasses. It aims to provide contextual information directly on a hands-on job site. Users can easily access training videos or contact colleagues directly in real-time should they need assistance.
DAQRI: DAQRI smart glasses are aimed at the functionality in the workplace. Its mobile nature makes it easy for users to clip onto a belt while working. It comes with access to Worksense Standard, DAQRI's suite of productivity apps.
What is the future of the industry?
It can be very easy to lose track of the developments in the business sector with so many amazing MR devices and software that are being released. Co-founder of the Venture Reality Fund, Tipatat Chennavasin, said, "That people are wondering what the driver of VR and AR adoption will be." He reminds users that everything has to start with the basics. He uses the example of the PC. The internet did not exist in the beginning yet it was desktop publishing. It was the idea of being productive that revolutionized the way we communicated.
Chennavasin stated that he shares this expectation of MR technology which is why he started the Venture Reality Fund. He says that we are only at the beginning of this transformation but already there are strong indications that it is a healthy market and ecosystem. He also stated that as the industry evolves and grows, he would not be surprised if this technology overlaps with other technologies such as machine learning and artificial intelligence. Even though that day might still be far away, the emergence of new technologies has everyone's minds in the future. He said that we are in a stage of experimentation. People are keen to experiment and absorb new experiences that are out there.
References:
Uzialko, Adam: https://www.businessnewsdaily.com/9704-ar-vr-mixed-reality-platforms.html, Business News Daily, 8 May 2019.