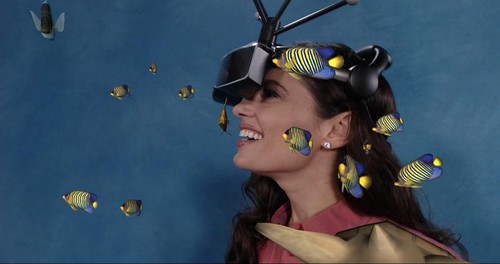 Over the past few years, there have been many reports about virtual & augmented reality. Now there is a new player on the field: mixed reality. This is the latest technology that Canon wants to introduce to the world. Users can blend the real world with imaginary objects. This blending will happen via an old school set of glasses, very much like the first set of  AR & VR  headsets people were introduced to back in the day. Forget about sleek design and say hello to bulky headsets, thick cords, and antennae sticking out.
It may not sound like something you would buy, you are right – it's not. This is solely aimed at businesses interested in simulating 3D renderings in actual space. The goal is for users like high-end automakers to reap the benefits of the device when they are designing cars through 3D graphics and simulator rooms. Canon Mixed Reality, or MREAL as it is known, is aimed at businesses who want to see something before it becomes real. This is where mixed reality plays an important role.
Mixed reality is similar to augmented reality. Instead of seeing signposts with additional information, the headsets simulate objects in space in amazing detail. The simulation is as detailed as the 3D rendering file that the headset is reading. This type of technology is not as cheap as one would hope. The price tag on the MREAL is $125,000 with an expected $25,000 in annual maintenance. This is quite a bit more than the $1,500 Google Glass, bear in mind that the MREAL is aimed at a specialized industry. It is not focused on lifestyle or entertainment functions.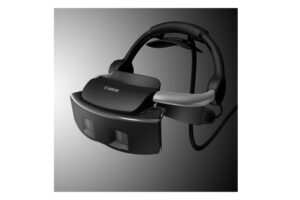 The Canon headset is only the wearable part of the system. The software development kit for mixed reality allows developers to create different types of custom experiences. This allows the wearer to interact with virtual objects via gesture. The headset system allows the user to play around in a simulation room at a third of the cost.
The headset is not without fault. Testers have noted that there is a bit of lag when using the headset. It is very similar to stop motion technology. It is very useful once one starts looking around an object. The detail comes to life and aspects of the object can change in an instant. This proves to be very useful in-demand industries and the designing field.
Canon's Mixed Reality system has a very exclusive audience which is why it is more expensive than its competitors. This system is dedicated to field specialists who are ready to accept the futuristic change in the working environment. The businesses that use and implement this system will find that it is far more effective and useful than other MR headsets. It makes it easy for the trained eye to see all it has to see.
References:
Pachal, Pete: mashable. 21 February 2013.