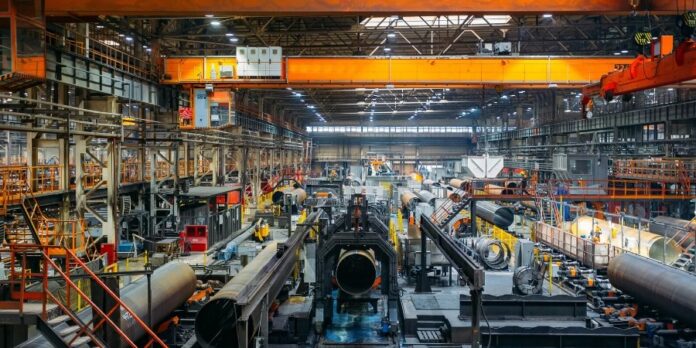 Augmented reality is being used in many different fields. How are Augmented Reality Industrial Applications Being Integrated? It has led to the popularity of a variety of products and services that enterprises can now offer. It has opened up an unlimited world of possibilities for technological innovation. Augmented reality industrial applications are being integrated by many companies all over the world. This allows businesses to keep up with the rapidly evolving data market and to improve workforce efficiency. This is done by creating standardized systems. Companies are making use of several ways to incorporate digitalization into their business processes to meet the needs of their clients.
Aveva and Schneider Electric
Schneider Electric announced on the 19th of May that they would be partnering with engineering and industrial software companies, Aveva to create innovative solutions for the data center market. This partnership was formed to ensure that challenges surrounding the global demand of data centers are being met. They are also ensuring performance standards are maintained. The two companies will assist hyperscale data center providers by connecting platforms and data sets that previously existed in different systems. They will assist data center staff to make efficient and informed decisions. They will scale regardless of site amounts or locations all over the world. Executive Vice President of the Secure Power Division at Schneider Electric, Pankaj Sharma, stated that the two companies are excited about working in an environment where technology can be pushed to its limits to find critical solutions for the improvement of data centers.
Lionbridge
The global leader in localization and data training services, Lionbridge, was announced the winner of an AVA Digital Award for communication excellence on May 5th. The international award was sponsored by the Association of Marketing and Communication Professionals (AMCP). It recognizes professionals who excel in the creation and production of digital communication in website development, social media engagement, and other fields. A gold-level award was presented to Lionbridge for its 2019 brand video which was created in conjunction with the company's rebranding campaign. The video uses black-and-white photography, attractive animation, and multicultural voice talent to show how people have connected across different cultures. Jaime Punishill, chief marketing officer, said, "that the project was a labor of love. They created the video to assist in signaling change throughout their entire global organization. Punishill also stated that it has proven to be one of their most powerful branding tools.
RE'FLEKT
On December 5th, 2019 RE'FLEKT announced that they are officially selling the Microsoft HoloLens 2 as an add-on as part of their AR software packages. This announcement followed after the company successfully launched its REFLEKT ONE software on the HoloLens 2 with Bosch at IAA 2019. The company is one of Germany's first mixed reality companies. They are also a close Microsoft partner. Microsoft Senior Product Manager, Michael Zawrel, has full confidence in the future of the company. He stated that the success of the AR and MR platform provides enterprise users of the HoloLens perfect solutions in maintenance, operations, and training fields. RE'FLEKT CEO, Wolfgang Stelzle, said that they are excited to sell HoloLens 2 as part of their REFLEKT ONE operating system and he believes that these pre-packaged deals will assist enterprise users with all their industrial machine maintenance, operations, and training needs.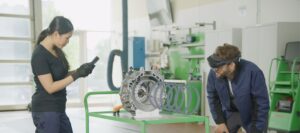 PTC
PTC announced on May 29th that they would be participating in a string of virtual conferences during the summer. The first will be the Baird 2020 Global Consumer, Technology & Services Conference on the 4th of June at 09:05 am ET. Secondly, PTC will be participating in the Stifel 2020 Cross Sector Insight Conference on June 8th at 08:00 am ET. This will be followed by NASDAQ's 42nd London Investor Conference on June 15th and June 16th. After that, the company will be taking part in the Berenberg Design Software Conference on June 17th at 11 am ET. Lastly, the company will participate in the Oppenheimer 23rd Annual Technology, Internet, and Communications Conference on August 11th. Several matters will be discussed at these conferences. Including statements about the future of PTC and its anticipated financial growth. Other matters will include discussions about the development of products and markets which are based on current plans and assumptions.
Apart from the conferences that PTC will participate in, the company is also heavily involved in finding solutions that can improve the efficiency of enterprises. Reducing factory overhead is one of the solutions that they focus on. They place great emphasis on this. The company highlights that factory overhead can be very tricky to define. Some of the aspects that fall underneath it, are the most important in the manufacturing business: indirect labor, indirect materials, physical costs, and financial costs. The challenge that they are trying to overcome is how to manage these costs in the age of Industry 4.0 without reducing the quality of work. Digital manufacturing solutions can be implemented to ensure that plants that are powered by IIoT software can save on energy efficiency, machine maintenance, and operational maintenance. According to PTC, digital manufacturing solutions are strongly recommended because they can cut costs by 15%.
When the factory overhead costs are reduced, this gives the company a chance to focus on manufacturing productivity – another solution that PTC focusses on implementing. Manufacturing productivity is the ratio of output to input but reducing it is more than just a simple numbers game. PTC offers 6 main ways in which productivity can be improved:
Upskill employees: a skilled workforce is more productive and showing commitment to training and development ensures loyalty from the workforce.
Invest in maintenance: maintaining physical assets will ensure longevity or equipment and increase quality and efficiency.
Review workflow: reviewing the entire process can assist in gaining an understanding as to where productivity can be improved.
Target waste: capable employees and machines make fewer mistakes thus resulting in less waste and higher productivity.
Improve communication: better communication with improved visibility minimizes risks whcih makes it easier for the workforce to overcome certain challenges.
Monitor utilization: metrics like OEE or TEEP allows manufacturers to understand and improve on utilization rates.
References:
Press Release: Aeva and Schneider Electric Deliver Innovative Solutions for the Data Center Market, AEAVA, https://www.aveva.com/en/Resources/News_Centre/Press_Releases/Corporate/Press-Releases-2020/SE-AVEVA-to-deliver-end-to-end-multi-site-hyperscale-data-center/. 19 May 2020
Press Release: Lionbridge Wins Gold AVA Digital Award, Lionbridge. https://www.lionbridge.com/press_release/lionbridge-wins-gold-ava-digital-award/. 5 May 2020
Press Release: RE'FLEKT Officially Selling Microsoft HoloLens 2, Re'flekt. https://www.re-flekt.com/hubfs/REFLEKT%20Hololens%202%20press%20release_EN_low%20rez.pdf?hsLang=en. 5 December 2019.
Press Release: PTC to Participate in Upcoming Investor Conferences, Business Wire. https://www.businesswire.com/news/home/20200529005568/en/. 29 May 2020
Gourley, Leah: How to Reduce Factory Overhead, PTC. https://www.ptc.com/en/thingworx-blog/how-to-reduce-factory-overhead. 27 May 2020
Srinivasan, Prema: How to Improve Manufacturing Productivity, PTC. https://www.ptc.com/en/thingworx-blog/how-to-improve-manufacturing-productivity. 27 May 2020