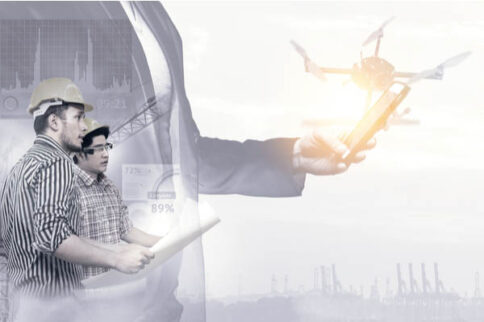 Over the past 20 years, technology has been the driving force for many significant transformations that occurred in our modern society. As technology evolved, it not only influenced our lifestyles but it also had an impact on several industries. Some popular examples are the introduction of Uber that completely changed the way we use taxi services or Netflix that altered the way we rent and watch movies. However, not many industries have always been up to date with the latest technology and that is about to change. Construction is vital to our creation and development which is why these top four construction technologies need to be developed especially in this industry.
Correspondence
As in any industry, communication and correspondence are essential for efficient functionality. Texting services and smartphones have already shown us how fast and easy we can communicate with each other but this often leads to miscommunication between parties. Real-time project management tools are necessary to prevent this problem. LetsBuild, for example, can enable the group to work off a solitary framework that oversees different types of correspondence. It can include short messages to a colleague or a full preparation for an important task.
Augmented reality
Augmented reality lies at the second place when it comes to the top four construction technologies. It is one of the fastest-growing technologies at the moment and many companies are using it to boost their productivity. Architects can use AR to create 3D versions of their blueprints so that they can 'step inside' their structure before completing it. It allows the architect to have deeper insight as to what the end product will look like and it is easier for them to spot mistakes. AR is also used as a replacement for paper-based blueprints and AR headsets can be used to identify certain structures if needed.
Exoskeleton suits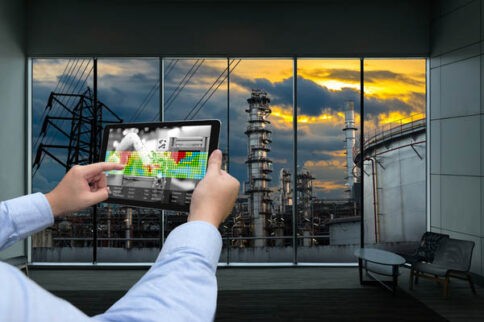 This might seem a bit surreal but exoskeleton suits are making huge changes in the construction industry. The suits allow individuals to walk and lift big or heavy objects easier. This means that the worker will not waste as much energy on carrying and lifting which, of course, leads to better productivity at the end of the day. In an industry like construction where wounds and bruises are common, the exoskeleton offers an independent health and safety solution. It will reduce the number of injuries on-site, making it a safer environment for all staff members.
3D Printing
3D printing is a more popular type of technology It is being used in different industries. Many people even have 3D printing machines at home. It has made its mark in the construction business as a cost-effective way to develop materials. These materials are also developed in less time and don't require as much labor to complete the finished product. 3D printing can be used to make small parts and objects that would take humans very long to make and the result is more precise, especially if the shapes are complicated. This gives modelers and creators greater flexibility when planning structures.