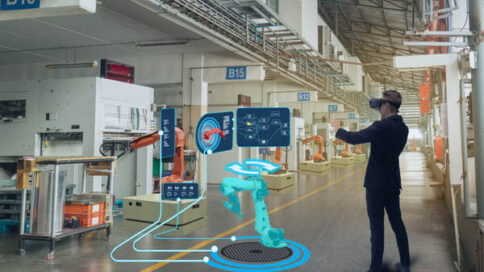 Working in the hot Dubai climate might be a bit more bearable thanks to these augmented reality safety glasses. They will be on display at Intersec 2018 and it will ensure the safety and health of the local workers. It is specifically designed for the Middle Eastern climate and boasts with cooling technology and Personal Protection Equipment (PPE). Univet, an Italian safety equipment manager, will introduce the VisionAR Smart Glasses. It integrates Sony's holographic eye protection which allows users to view real-time data without looking away from what they are doing.
These goggles were the winner of the 2017 Red Dot Award and it can display data on a holographic screen behind a protective lens. The screen remains clear which allows the user to see through it while data on computers and tablets can be accessed through WiFi or Bluetooth. CEO of Univet, Paola Portesi, said these glasses are perfect for situations in which eye protection is required but the wearer still needs to be able to access real-time data. Examples include warehousing, manufacturing, rescue operations, and oil & gas operations.
VisionAR can improve the wearer's performance and give them maximum eye protection at the same time. Portesi mentions that they are the best devices to uses when working with machinery and other equipment of different production processes. She further says that it is the future – where manpower and technology come together. VisionAR is the world's first pair of safety smart glasses that comply with the strictest international regulations and norms. It has been industrialized, engineered, and design for daily use in a professional working environment.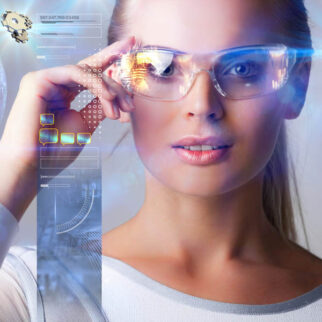 The glasses will be on display at the Dubai International Convention and Exhibition Centre from 21-23 January.
Univet is one of 1,300 exhibitors from 58 countries to take part in Intersec 2018. It is the world's leading trade fair for safety, security, and fire protection. Univet will form part of the 200 exhibitors at the Safety and Health section of the exhibition which is officially supported by the Dubai Municipality.
The government continues to receive backing as the UAE does everything to raise awareness of worker welfare within the working environment. Over 5 000 health and safety site inspections were carried out across the country by the UAE Ministry of Labour. These inspections will increase to 10,000 in 2019.
Meanwhile, another Safety and Health exhibitor, Cool Magic, will launch its range of cooling apparel. CEO Vikas Kumar Maan claims that this cooling technology is ideal for the Middle East and it will assist in workers' protection when working in hot conditions. He went further in saying that it is the perfect solution to prevent heat-related conditions. It requires the water to soak into the product and the wearer feels its natural cooling using slow evaporation. It is medically approved and cost-effective.
The 20th anniversary of Intersec will also boast with other exhibitors aimed at improving the protection of Middle Eastern workers utilizing technology.
November 16, 2017