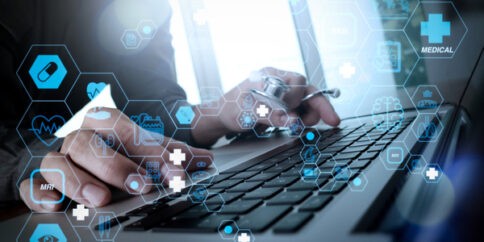 An innovative set of data has recently been published by Contrive Data that sheds light on the status of augmented and virtual reality technology in the healthcare sector. The report, titled Augmented Reality and Virtual Reality in the Healthcare market, uses primary along with secondary research techniques to deliver a comprehensive report. The report includes information about current along with future information about the industry that it gives an in-depth perspective of all the recent developments. This helps the reader stay up to date regarding the strategies of different businesses and the status of the market.
The report summarizes the driving factors along with opportunities that give a clear impression of the global growth rate of AR/VR technologies in the healthcare sector. The report not only lists the advantages of using this technology but also restraints any limitations that companies might face. It analyzes current statistics and it compares several analyses made by others to paint a picture of the global competitors in the market. The report also dives into the status of the sector per region instead of only focusing on giving an international analysis. This allows the reader to make an informed decision regarding AR/VR technology in healthcare.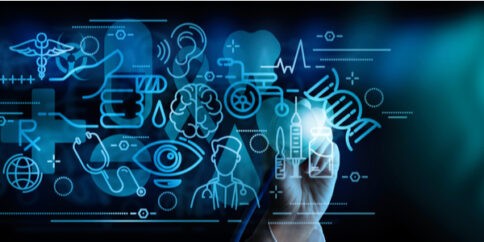 It gives a detailed account of drivers along with opportunities in the market. It uses different models of analysis. Various strategic planning techniques are discussed which assists in defining and developing the framework of the report. To further aid easy understanding of the report, it has been divided into two sections of AR/VR technology. The first discussing the types of AR/VR technology which includes semiconductors and sensors. The next section discusses the types of applications. These include pharmacy benefit management, rehabilitation and therapeutics, patient care management, surgical and diagnostic imaging, medical training, fitness management, and education.
The report discusses the development of AR/VR technology in regions all over the world. These regions include North America, Asia-Pacific, Europe, Latin America, the Middle East, and Africa. The countries that are discussed within these regions are predicted to experience the most development in AR/VR technologies in the future but many other regions will also produce start-up companies that will contribute to the development of the technology in the healthcare sector. The data obtained from these countries have been compiled by a team of experts.
The report is concluded by giving the reader an overall scope of the global market concerning the feasibility of investments in various segments of the market. It also discusses the feasibility of new products that might succeed in the industry on a global scale. The report aims to offer comprehensive information to the reader when it comes to understanding the requirements of customers, discovering problem areas, and helping basic leadership in the working environment. It enables the client to identify its competition which empowers them to anticipate any potential developments which allows them to be one step ahead in any given scenario.
January 7, 2019