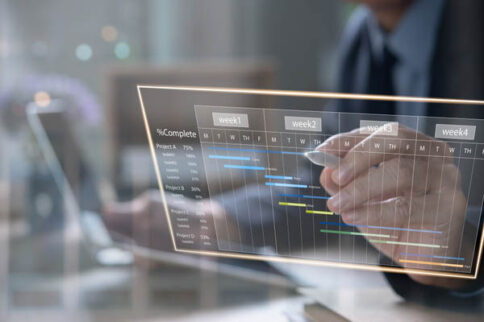 Many startup companies venture into the gaming industry only to be met with bad luck. With the industry as concentrated as it is at the moment, it is no wonder that startups are struggling to get on their feet. The competition is strife and everyone seems to be a critic. This is why so many failed gaming startups create their own success stories by stripping existing elements of their infrastructure and pivoting into wider markets. This has led to many gaming developers to 'platformize' their technology into various degrees of success. 
Teooh is one such company that is looking to revolutionize the world of gaming with their new project. They want to create an avatar-based events platform that centers on startup culture. The startup is launching the private beta version of its product at TechCrunch Disrupt Berlin's Startup Battlefield. This platform will enable entrepreneurs and startup companies to connect to see if other parties can meet their needs. It is a new initiative that is unlike any startup platform the world has ever seen. It has already made fans excited of the potential. 
Don Stein and Jon Hibbins, co-founders of Teooh, leverage connections with startup ecosystems to create a structure that focuses on entrepreneurial content. The company has already tested several meetups with organizations like Startup Grind and they have demonstrated the tools at events such as AMAs with venture capitalists like Tim Draper. Hibbins is the founder of Psytec, a game development studio that served to build in VR titles like the Windlands series. Stein also spent a few in Silicon Valley where he invested in augmented reality and virtual reality companies along with sourced deals for larger venture firms. 
The co-founders stated that Teooh will not be available in virtual reality but it will instead be aimed at mobile and desktop platforms. The company's goal is to pitch alternative teleconferencing software like Zoom that is unique for meetups. They hope that this will enable participants to single out in order to chat with individual users in a virtual environment. The fact that the company is trying to make the platform as bespoke as possible will attract users and allow them to explore options that will benefit their start-up company. They will be able to use the tools specific to their company that enhance their business through the platform. 
This does not mean that the team is not experiencing challenges set by the industry. The UK team has admitted that they are entering a difficult space. Avatar startups are known to earn less traction even though it piques the interest of entrepreneurs. Most of these startups have been VR-based and this hasn't expanded on their addressable user base. Teooh is aiming to focus more on accessible platforms like mobile and desktop so that it reaches more people on a more 'serious' platform. The company feels that VR lends a 'cartoonish' approached to interacting online and this is what they want to avoid.