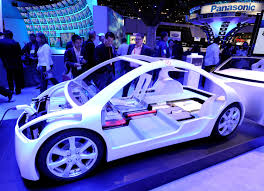 Tech junkies and developers are already looking forward to this year's CES event that will take place in January 2020. As one of the world's largest and most influential tech event, it allows more than 4,500 exhibitors to showcase their products, build brands and partnerships, and conduct business. This year more than 20,000 products will be showcased which includes 5G connectivity, artificial intelligence, augmented and virtual reality, and robotics. With over 170,000 attendees, CES has expanded its exhibit areas and it will feature 300 conference sessions with 1,100 speakers. There will also be 1,200 startups from 45+ countries.
There are several new aspects to CES 2020. Non-traditional and new companies will showcase the unexpected with over 1,550 new exhibitors joining the platform. Travel and tourism companies will highlight how developing technologies has changed this industry. CES is also gathering policy-makers this year to discuss pertinent issues including innovation in transportation, global trade, and health care. CTA will be partnering with the World Bank and call on companies to present solutions focused on areas like health and gender barriers to assist these communities to become more resilient. CES will also feature innovative sex technology products as part of the health and wellness market.
CES 2020 also boasts several notable key speakers and sessions that cannot be missed. The Samsung Keynote address will include Mr. Hyun-Suk Kim, Samsung Electronics Consumer Division President, and CEO. There will be a CTA State of the Industry Address by both CTA President and CEO, Gary Shapiro and CES Executive Vice President, Karen Chupka. Other notable conference sessions include talks on AI and VR in Travel, Bias in AI, Security Considerations for a Connected Future, and The Sharing Economy Takes Over the Road.
Several events and awards will be open to the public during CES 2020 where attendees can be introduced to upcoming developers in the industry. CES Media Days include back-to-back news conferences where major products and company news will be announced before the show-floor opens. CES Unveiled Las Vegas is the official media event of CES 2020 and gives a sneak peek of more than 180 companies. Last Gadget Standing is presented by Digital Times and gives challengers the opportunity to challengers to contend to give the product demo of their lives. Shark Tank Open Call is the critically acclaimed show and will be on the hunt for the best entrepreneurs CES has to offer.
CES 2020 also made arrangements for those who won't be able to attend the event this year. Several resources can connect to the event. CES Tech Talk Podcast showcases the top trends at CES 2020. CES Livestream allows watchers to watch conference programming live. The CES Photo Gallery is updated regularly with exclusive photos from the CES floor as well as keynotes, conference sessions, events, and award ceremonies. Even though the resources are available, this is an event not to be missed.