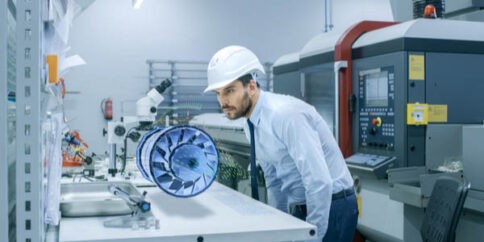 The manufacturing industry is about to undergo a serious change as emerging technologies are introduced into the workplace. These technologies will change the short-term and long-term future of the industry which is why manufacturers need to understand exactly how this technology will shape their working environment. With the rise of cutting-edge developments, it is inevitable for the manufacturing industry to grow and evolve for the better. Here are 5 latest manufacturing trends that will sweep the industry – both in 2020 and in the future.
Wearable technology
Wearable technology is at the top among 5 latest manufacturing trends, already present in the form of smartwatches and smart glasses but this year manufacturers are researching wearable technology that can be used by the workforce. Wearables with different types of sensors can monitor and increase several aspects of the working environment such as productivity, safety, and efficiency. The portable functions and lightweight of these devices allow workers to continue working uninterrupted and they have access to real-time data. These wearables can also keep tabs on workers' health by measuring blood pressure, heart rate, and oxygen supply. This might prevent any injuries on duty and it improves safety awareness on sites.
Predictive maintenance
Equipment doesn't last forever and having the ability to predict when maintenance is needed is a valuable function for any company. Developments in technology allow manufacturers to maximize maintenance tasks in real-time and to ultimately extend the life of their machinery. This does not mean that it is without challenges. For the manufacturer to build an effective predictive maintenance model, they must know the variables that they are collecting and how often certain behaviors occur on the floor. This means that it is vital for manufacturers to know their machinery and equipment inside and out.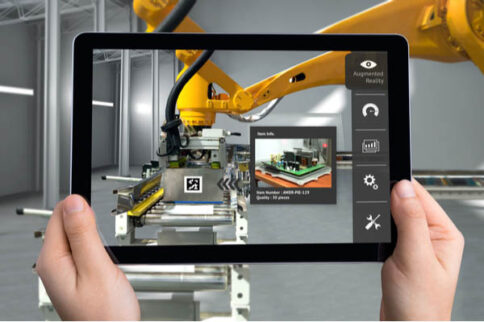 5G/Smart manufacturing
The fourth industrial revolution is no longer a theory that we wait for: it is here. Smart factories are becoming the norm and they rely heavily on connected devices to leverage technologies. These devices can often sense their environments and interact with it which is why manufacturers need to be willing to adapt to the networks that connect them. 5G networks offer industry opportunities to create new revenue streams because it supports manufacturers in their efforts to develop. Its flexibility and low-latency performance make it perfect for the factories of the future that rely on sensor technology.
Virtual reality and augmented reality
The possibilities of using VR and AR in the manufacturing industry are endless. It can help make processes more efficient, improve product design, and maintain machinery more effectively. Thanks to the continuous developments and improvements in this field, manufacturers are finding more ways to incorporate it into the working environment.
Cybersecurity
In a world where technology is on the rise, it is vital for anyone – business or personal – to have a security system in place that can protect them. More and more connected devices are brought into the manufacturing industry which is why cybersecurity is a must for ultimate protection. Manufacturers need to understand how technology has to be protected and all staff needs to be educated on how to deal with threats.