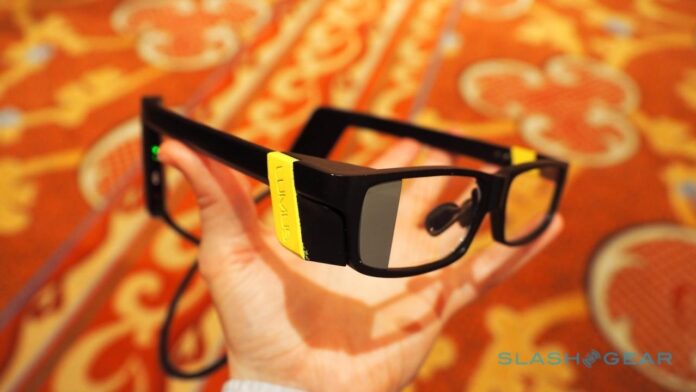 The peak for any company is to one day be affiliated with a big corporation to boost their reputation and further enhance the image that they are trying to portray to the world. One such opportunity has presented itself to Quanta as they are set to collaborate with Apple to produce their new AR Glasses. The Taiwanese company, known in full as Quanta Computer Inc. will provide OEM manufacturing for augmented reality glasses said to be released by Apple in 2018 or 2019. This wearable device will integrate AR functionality with the Internet as well as navigation functions. 
At the moment these AR glasses are still in the research stages and they are still being fine-tuned during the development process. They are expected to be mass-produced within a year. Even though the product has not yet officially been introduced to the public, Apple has already approached Quanta and other Taiwanese-related supply chains to join the team's discussion on product design and manufacturing. Not only is this a huge knot in the belt of Quanta but it also boosts the business sphere in Taiwan. 
Apple's AR glasses will be aimed at enterprise and business solutions to make certain processes in specific industries more efficient. These smart glasses will mostly be used behind the scenes for things we don't take into consideration. This does not mean that they will be performing small jobs. Workers will be able to utilize the AR glasses and integrate them into the work they are already doing. It will be especially effective in the manufacturing industry, tech support, construction, and GPS navigation. Imagine have certain sets of data with you in real-time without having to run to your PC to check your mail!
The AR glasses will, of course, also be used for entertainment purposes, although trends have shown that this will not be the main use of these devices. VR games will be easily accessible with AR glasses and it has already had a huge impact on the gaming community. You will also be able to watch your favorite films no matter where you go. People who can't go anywhere without their music won't have to. Everything will be available on the AR glasses that you can carry around with you anywhere. The hands-free concept makes it easy for people who are on the go and who often need more than two hands at a time. 
While this is big news for both Apple and Quanta, the latter company chose not to comment on any single client that they work with. They did say, however, that they are actively investing in application markets in the domain of AR and they already have a fully functional AR-related R&D team in operation. Reeling in a client like Apple means that Quanta might have to expand on this team because of potential clients that might follow suit.