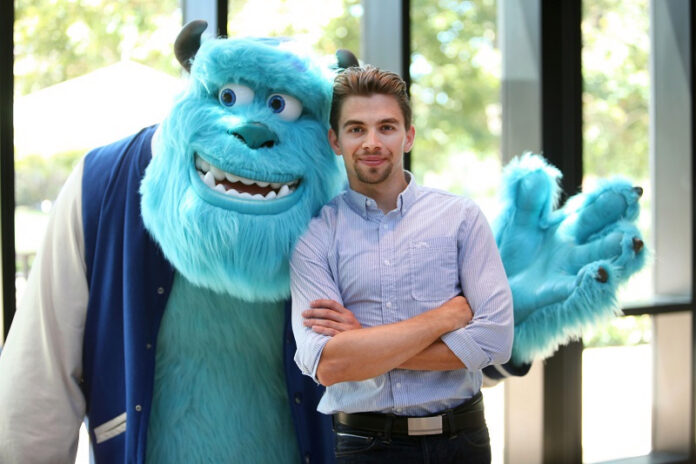 During the time of this pandemic a large number of employees are limited to working from their homes. They are not allowed to participate in any kind of physical meeting. The interaction between the people can cause the spread of the coronavirus. Their source of income is now shattered. This is becoming difficult for everyone to cope up with. One major innovation that happened due to the pandemic is Google stepping up to make their unique tool, google meet, free of cost. That allows a work from the home policy to be worked out. Virtual meetings make life easier for the circumstances we are in. Now people are switching from the workplace to virtual meetings where you don't have to directly interact with anyone. You can contact them online. Work can be continued from home which is indeed a very great response to the pandemic.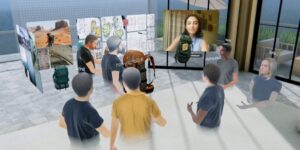 As Google came forward many other applications also came forward to help out the people. Spatial was also the one who introduced their Oculus quest VR headset. This allows a virtual 3D meeting to be possible which is quite fascinating. Yes, the things we used to see in the movies that left us wondering what will be possible in the future. Boom! It is the same holograms we used to see in the movies. They are now visible people who can communicate in a very fine manner face to face like they used to do in their offices.
When all the companies are working on the virtual meetings, how can you expect Facebook not to come forward? They were also working on the Oculus Quest. Which is great for the meeting purposes that give you a great experience. They got a very unique feature in them with a great operating system working on its back with algorithms that are written to accomplish the task.
Now, coming towards the best meeting space which is made by the AdventureLAB. They are going to launch a very unique item which is the same Oculus Quest VR headset. This one is above all of them. If you are up for the VR meeting or you are aiming with your friends for a virtual adventure then this item is perfect for you. This will create a setup for you to have a scheduled time for the meeting. You will feel like everyone is sitting near each other. You can add any environment that you want in the background from the office to downtown Tokyo. This is an advancement of technology and the future of artificial intelligence. Mr. Planck said, "I'm so proud of the work we've done in Oculus Tale, but instead of people on trips we have to construct an adventure where the people in the headset are the heroes. You can work together. It is cooperative, just as there are exhaust spaces. When you wake up, in a fugitive room or Dungeon master, there is someone like a clue master. You will ensure there is a great time."
When the owners Planck and Adams left the previous company they joined a new one. They never left their dream of Oculus VR. When they were able enough to buy the items for making the product They started working on it. Within some time they made the product, and with a few numbers of guests at the adventure lab they launched the item. Believe it or not their invention was a blessing in disguise. Many people were becoming jobless just because there was not enough opportunity left. All the businesses were collapsing. These two came in with their product to save existing businesses. This lock down has invoked many people to switch over to technology They serve a very beneficial purpose. Also, record numbers of artists are now seeking work along with ways to connect with their enthusiasts. Adventure Lab can rework live shows with these artists. Players can earn a share of the revenue in social networks and promote their online shows.
As a result of this coronavirus condition, we are now ready to resolve the social distancing productivity hurdles. The coronavirus condition has proved to be fatal for the human race. Besides the danger of the virus, people are suffering from hunger. After all, the jobs are being taken away from the people. Now companies also have to understand how their enterprises and workers can be secured at 22 present to optimize their potential growth efficiency. The effect of potential developments triggered an industrial revolution that has been overlooked by businesses. While we are only in the early stages of the pandemic, the ways technology has opened for everyone and how we relate to each other through digital innovation technologies are going to forever impact the way we look at productivity. Revolutionary transformations are slowly shaping the future, increasingly merging human beings and machines. Now they are more critical than any futurists can foresee for the functioning of our society and economy.
Task integration enables designers to efficiently and securely move codes into production that follow operating rules. This will remove the need to add an operator. It allows the team to work more openly. The more an organization gives its workers access to systems, the more they allow teams to focus on high-value, changing business initiatives. Keeping up with the change will come down to excellent customer service, automation around the globe, developing companies, and actionable data-driven insights. The key players in these respective industries will be businesses that are engaged in constant technological changes, which can constantly adapt and develop.