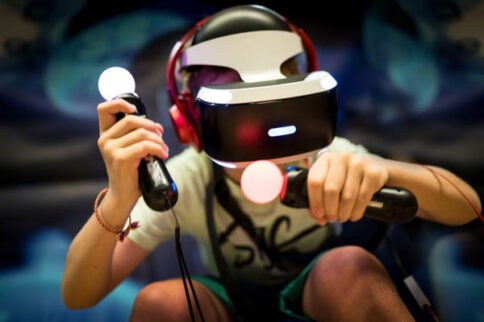 The impact of VR on kids is a topic that has been debated for many years which is why Common Sense Media decided to investigate it further. The factual report discusses the possible pro-social uses and the drawbacks of immersion into another world. The report called Virtual Reality 101, includes a current literature review of studies that have already been done on the cognitive development along with physical wellbeing of children. It also includes a new survey of parents and it highlights what children experience when they enter the VR world.
The Consumer Technology Association stated that the AR/VR industry can expect record growth this year. The prediction states that consumers in the US alone will be responsible for buying 4.9 million units of headsets with glasses with revenue of $1.2 billion. According to Common Sense, the report highlights opportunities for VR learning which could lead to kids' better understanding of the perspective of others. It could also encourage empathy by placing a child in the role that they are not used to or break down racist ideas by placing a person in the position of someone of different skin color.
However, as Common Sense also mentioned, VR could make it difficult for children to separate reality and virtual experiences. The report also expressed concerns regarding the development of physical and behavioral downsides. These included sensory and visual impairments, aggression, escapism, along with distraction. They added that, on the other hand, this could help them to build on social skills because they are interacting with other characters. These issues should all be considered when allowing children to interact in an industry that is rapidly growing and being made available to the public. Experts have noted that it can grow to $6 billion in 2021.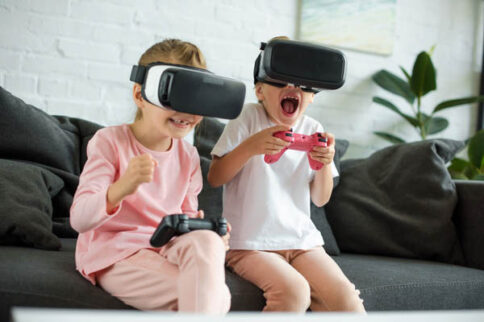 James P. Steyer, Common Sense CEO, said that VR is an exciting new technology that is already showing promise in teaching children important life skills. He further stated that it is up to parents along with educators to fully educate themselves on the positives and negatives of VR technology so that they can effectively teach children how to work with it. He said that it is their role as researchers to ensure that enough opportunities are created so that old and young people can interact with VR technology so that they can improve their lives.
There were many other points mentioned in the survey regarding the impact of VR on kids. About 65% of parents said that they are not planning on buying a VR device whilst one in five parents said that they already live with a VR device. Overall 62% of parents believe that VR can offer educational experiences to their children but many parents are still concerned that their children will experience health issues when using VR devices. In fact, 13 percent of parents said their children have become more disoriented after using a VR device, 11% said their children have experienced dizziness, and 10% reported an increase in headaches.
April 4, 2018