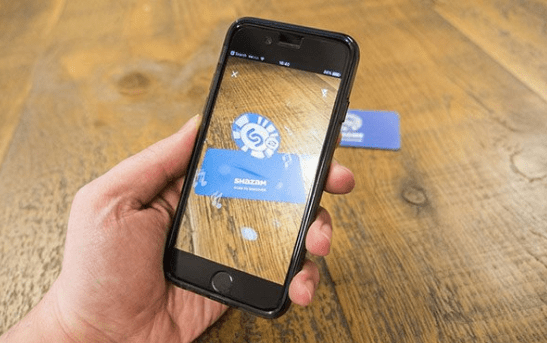 Consumers could not get enough of Shazam when it first came out. Even when you knew what the song's name was, you would Shazam it just to stare at your phone in wonder. Now that we can identify songs we don't know, what about identifying face we don't know or can't remember? A new augmented reality app will allow users to scan faces to bring up a profile of the person with information about them, including links to their social media. It can even tell apart identical twins!
The augmented reality technology comes from a British firm in London called Blippar. It can recognize over 400,000 public figuresit has a more 99% accuracy rate. The app mostly recognizes celebrities and other well-known people like actors, politicians, musicians, singers, and entrepreneurs. Users also have the option to set up their profiles that will include curated information and photos as well as optional links to social media pages, favorite music, and their celebrity lookalike. Blippar has made it clear that these profiles are strictly optional.
The technology comprises rapid computer vision and artificial intelligence which makes it possible for the app to recognize faces, such as for for security measures in places like banks. The technology allows users to satisfy an innate curiosity that is shared by all people, according to Chief operating officer of Blippar, Danny Lopez. He further stated that the smartphone's ability to recognize the faces of celebrities and singers is just the building block of what AR technology can still achieve. He commented on the accuracy of the technology, saying that it is the solution to a complex challenge that many industries face.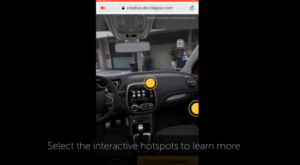 Shazam was initially developed to use machine learning. It allowed users to scan everyday objects using their phone. The app then gave more information about objects such as a product, poster, pamphlet, etc. The updated version, of course, allows people to scan faces for more information. The faces are able to be discovered through information from the knowledge graph that is pulled together from publicly accessible sources. This means that, just like Shazam, if the face isn't on the database, it won't be able to give more information.
Co-founder and CEO of Blippar, Ambarish Mitra, said that augmented reality profiles will change the way of communication forever. According to her, the face is the most expressive form of communication. The app is allowing it to become digital for the first time. She stated that self-expression is now something that can be shared with everyone and it will allow people to be their true selves through things they love like hobbies, music, and fun facts. She further mentioned that this is a unique way for people to show who they are and what they like.
July 4, 2018